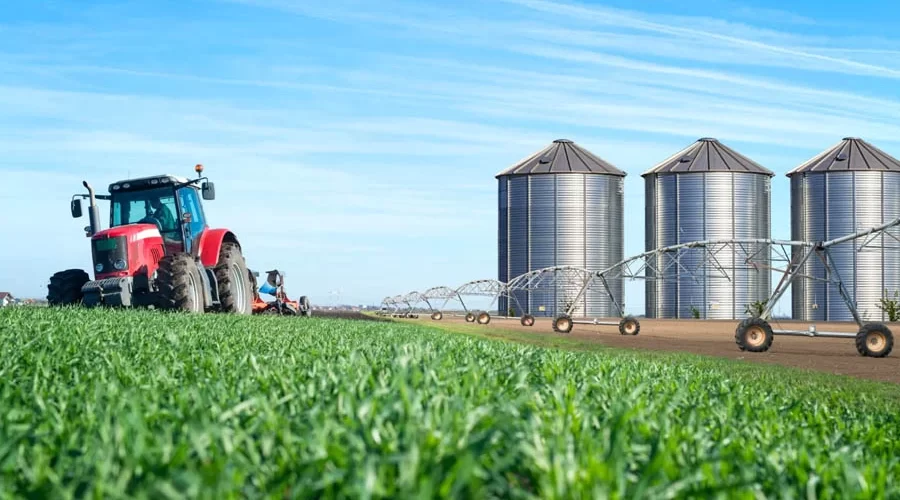 With the constantly growing population in the UAE, the demand for food is increasing and agriculture is evolving rapidly. The once-conventional farming practices are now giving way to more technological and precision-based farming approaches, boosting productivity and sustainability. Precision Farming is an innovative farming technique that utilizes advanced farming equipment like tractors, drones, GPS, and sensors to monitor crop conditions and collect data for analysis. The idea is to optimize crop yield, minimize damage, and enhance the overall efficiency of farming operations. In this blog, we will discuss the importance of precision farming techniques with tractors and their impact on boosting crop yields in the UAE.
Understanding Precision Farming Techniques and Tractors in the UAE
Precision Farming is a scientific approach to farming that relies on data-driven decision-making to improve crop yields. This approach makes use of GPS, sensors, and mapping technology to collect real-time crop information and analyze it to make informed decisions. Tractors play a key role in precision farming by facilitating soil treatment, planting, and harvesting activities. The use of tractors in agriculture has revolutionized traditional farming practices and has made it more efficient and sustainable.
Boosting Crop Yields by fine-tuning crop conditions using Tractors
Tractors are the backbone of modern agriculture. With the use of precision farming techniques, tractors can now monitor soil moisture, nutrient levels, and other parameters that affect crop growth. By fine-tuning these parameters, farmers can optimize the crop growth and increase yields. Tractors equipped with sensors and GPS can also monitor soil compaction, pH levels, and fertility to detect problem areas and improve soil health.
Enhancing Crop Quality by Using Precision Farming Techniques
Precision Farming techniques can help in enhancing crop quality as well as yields. Tractors equipped with sensors and advanced technology can monitor the quality of the soil and adequate irrigation and fertilization requirements. Moreover, the quality of crops can also be enhanced by using precision tillage methods like no-till farming, minimum tillage, and strip tillage.
Reducing Waste and Operating Costs with Precision Farming Techniques
Precision Farming techniques can also play an important role in reducing waste and operating costs. By analyzing and optimizing crop yields, farmers can reduce the use of chemicals, pesticides, and fertilizers. These practices not only lower production costs but also help maintain a sustainable ecosystem.
Precision farming techniques with tractors are the future of agriculture in the UAE. This innovative approach not only increases yields but also enhances crop quality, reduces waste and operating costs, and ensures a sustainable ecosystem. We, at Massey Tractors UAE, offer the latest and most advanced tractors that enable precision farming and can help you take your farm to the next level. Get in touch with us to know more about our products and services and stay ahead in this rapidly evolving agriculture industry.
Precision farming techniques with tractors are the answer to boosting crop yields and sustainability in the UAE. The use of advanced technology and data-driven decision-making processes are the key to efficient and productive farming. Therefore, farmers and tractor importers must embrace this innovative approach and use the latest machinery to ensure the growth of the agriculture industry in the UAE.
August 29, 2023
By:Massey Ferguson UAE
no comments